Wrap Buddies Tabletop Gift Wrapping Tools:
The indispensable gift wrapping tool that guarantees hassle-free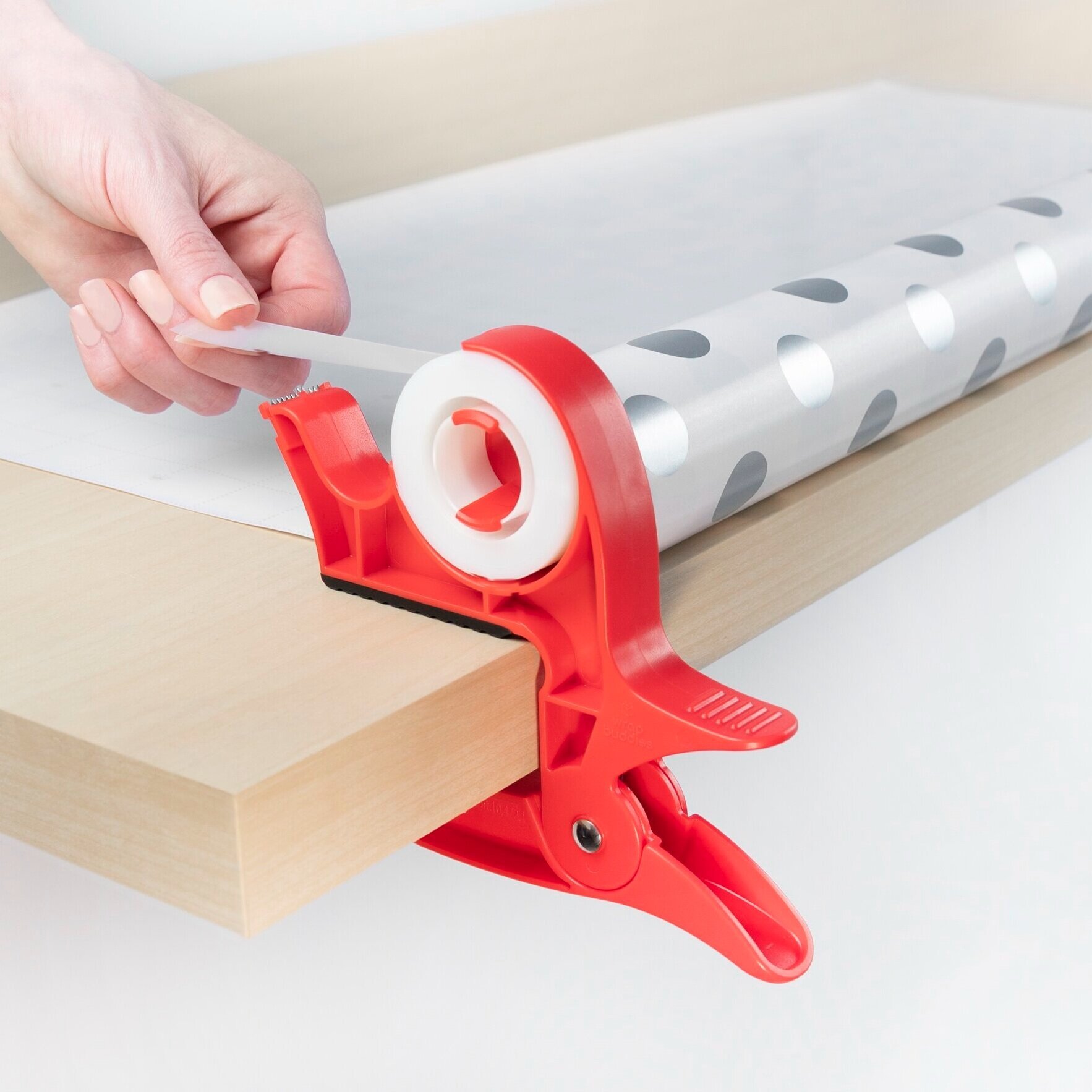 Giving gifts is fun, but wrapping them is a stressful chore. This tool hold your tape and paper ready and out of the way so you can measure, cut, and wrap faster than ever with no hassles.
Wrap Faster
Get your wrapping done in no time when your supplies are managed and organized for easy use.
Wrap Easier
Wrap with ease — say goodbye to misplaced tape and lost paper rolls. Wrapping shouldn't be hard!
Wrap Better
Let the outside reflect the caring that went into the gift itself! Dress it up a little. You've got time now.
How to use
Add Tape
Pop a roll of your favorite gift wrap tape into one of or both of the Wrap Buddies and you'll never have to search for the dispenser again.
Clamp
Attach one of the Wrap Buddies to the table. Add your paper and secure the other end with your second clamp. Now your tape and paper are both secure and stable.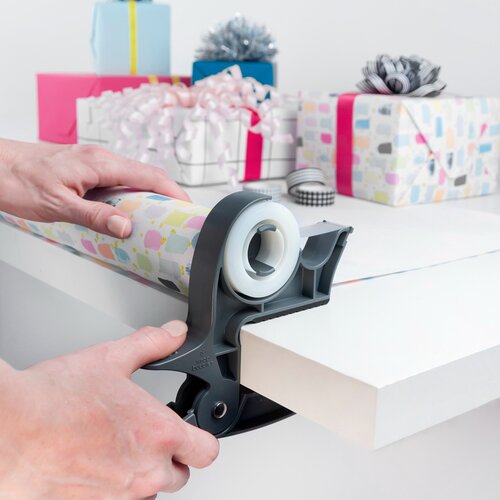 Wrap
Draw out some paper, measure, and cut. Straight lines are easy when the roll isn't fighting back! Change paper rolls in seconds and never lose track of your supplies.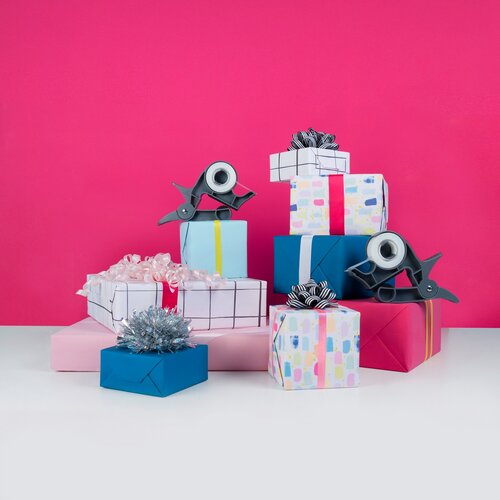 Christmas Gift Wrapping Paper Cutter Tools:
The outdated way of cutting wrapping paper has never worked, because the slice is either jagged, ripped, or crooked. This is frustrating! Now use our Christmas Gift Wrapping Paper Cutter, to open a safe and easy way for cutting wrapping paper.
Features:
[Christmas Packaging Tools] The wrapping paper cutter can be used to quickly cut the wrapping paper for Christmas or birthday gift packaging and is easy to use. Christmas is coming, and the paper cutter can help you decorate your gifts quickly and beautifully!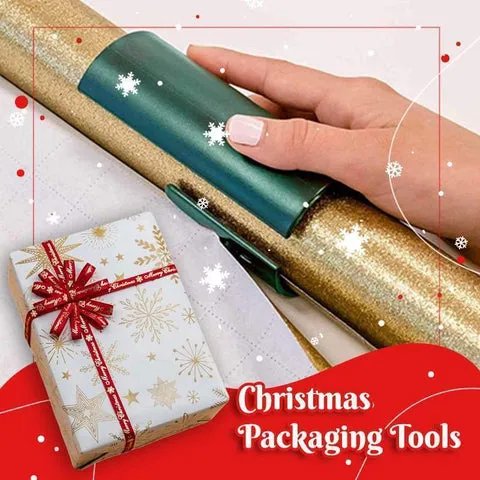 [Safe to Use] Are you still using scissors or kni*ves for cutting wrapping paper? The cutting is not smooth and not beautiful. This wrapping paper cutter tool has a built-in blade for safe, smooth, and faster.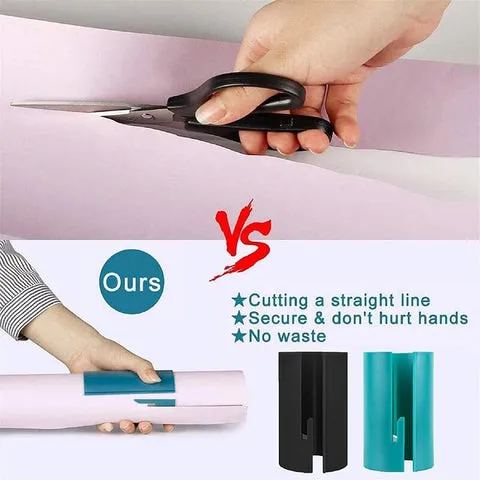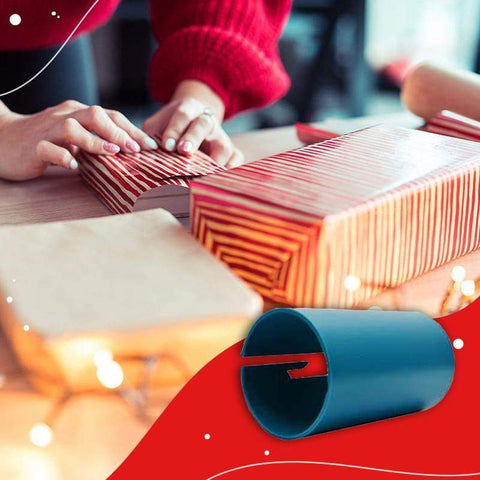 [Perfect Design] Wrapping paper cutter made of high-quality ABS, not easy to damage. Small size and lightweight, easy to use, perfect for any kind of paper, such as wrapping paper, craft paper, newspaper, etc.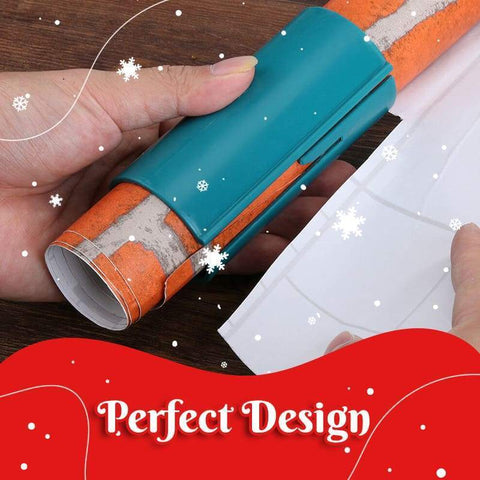 How to Use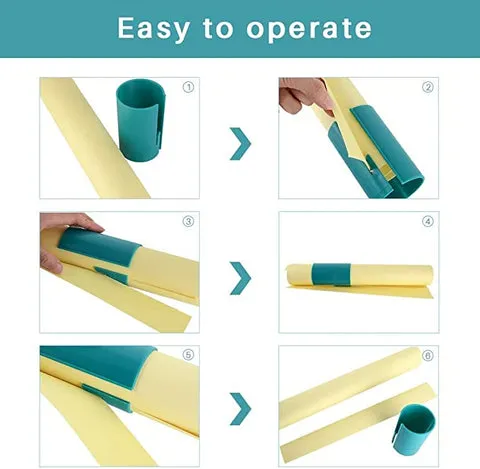 Specifications
| | |
| --- | --- |
| Color | Dark Green;White;Black |
| Material | ABS |
| Weight | 50g |
| ProductSize (L*W*H) | 6*6*8CM |
| Package Includes | Wrapping paper cutter*1 |