Inject your home with style courtesy of this 3D Illusion Carpet. Bold block like patterns in shades of black and white produce an optical illusion. Any door or entrance can be made more interesting that makes you wonder if you would truly sink into it.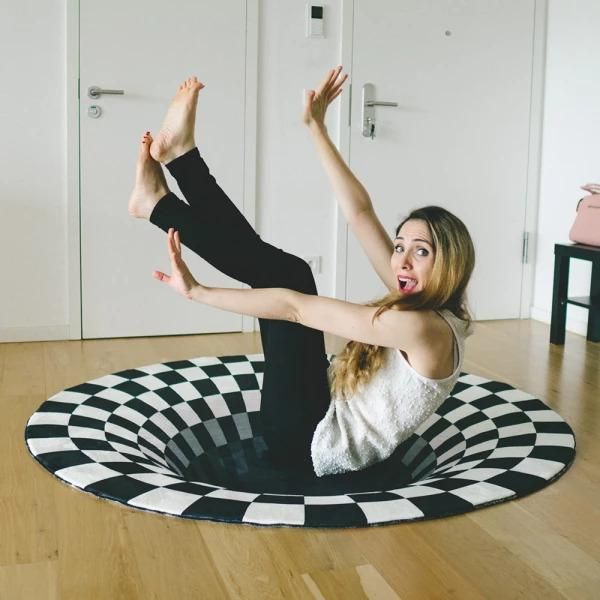 On the Internet, many netizens use this dizzy carpet to tease dogs and cats to see if they dare to step on it. The realization of various pets is very interesting and funny.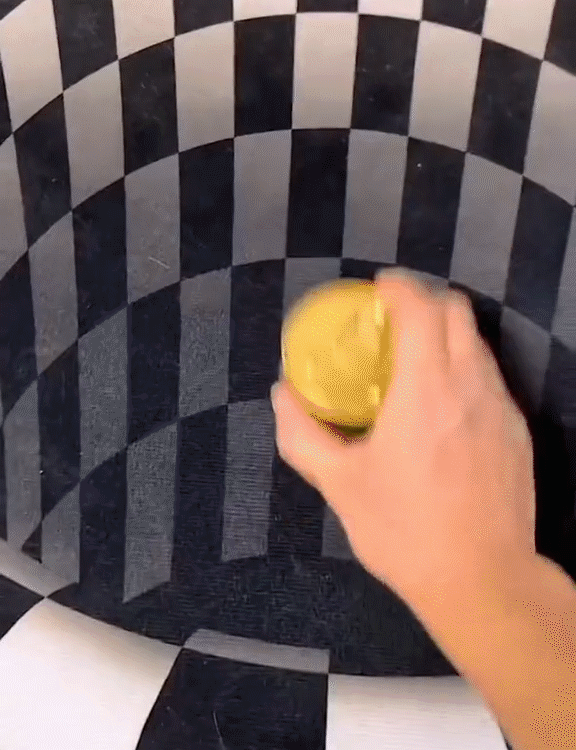 FEATURES:
The carpet is made of polyester fiber material and non-woven fabric at the bottom, does not hurt the floor.
The carpet featrues durable, washable, absorbent, anti-fading, stain-resistant and dustproof, it helps keep your home clean and free of dirt and debris.
3D Illusion Carpet can be used as a doormat, area carpet and bathroom carpet. Suitable for bedroom, living room, dining room, dormitory, kitchen, office, corridor, entrance, hardwood floor, etc.
Size: 40*40cm, 60*60cm, 80*80cm, 100*100cm, 120*120cm
Package Include:
1*3D Illusion Doormat